Finding a brilliant assistant was expensive and complicated. Until now.
The Time etc difference
A great assistant can work "magic" - you'll find plenty of magic here.
Every day our assistants solve problems, work a little magic and perform mini-miracles - all in the name of saving our clients time.
To find the best assistants, we work tirelessly selecting, assessing and interviewing - demanding exceptional traits and experience.
We're so thorough that 98% don't make it in. Those that do have an average of 12 years experience in fantastic companies like AOL, Apple and Virgin.
We're proud to have long-lasting relationships with our assistants, many of whom have been with us for years.
What we look for in our virtual assistants
Our selection criteria were designed by Penni Pike, based on her experiences supporting Sir Richard Branson. Only exceptional assistants make it through.
Attitude and personality

1

Key traits

We look for exceptional traits including problem solving skills, accountability and reliability.

2

Personality

We test for integrity, positive attitude, well-managed ego and assertiveness.

Experience and education

3

Education

We carefully asses each assistant's education and prefer a University education.

4

Experience

We require a minimum of 5-8 years of relevant experience in our assistants.

Practical skills

5

English skills

We require strong written English skills and assess spelling and grammar.

6

Communication

We look for strong verbal and written communication skills on both a formal and casual basis.

Tech skills

7

Software experience

We look for specific software experience including Outlook, Gmail, Google Apps and Microsoft office.

8

Tech-savvy

We require all our assistants to be generally tech-savvy and comfortable learning new tech.

Other

9

Environment and equipment

Our assistants must meet minimum requirements such as a quiet work environment.

10

Long-term commitment

Our assistants must be committed to working from home as an assistant for the long term.
Why we attract the best assistants
Our virtual assistants love their work
The reputation we've built since 2007 means many of the best assistants choose to work with us over anyone else.
Our assistants love being able to use their skills and experience on a flexible basis, working from home.
They value being able to balance their work with family life. In return, they're self-motivated, happy in their work and determined to assist you in achieving more.
Work for us
5 Stars

"When I say a great company to work with... I do mean with - they treat you with respect and more like a partner with the company. You work hard, and rewarded for your dedication and hard work. The staff at Time etc are professional, and available to their assistants when needed."

4 Stars

"I searched for years to find a company that would allow me to work from home as an executive assistant. Time etc does that and much more!"

4 Stars

"Stellar team of professionals at Time etc. Transparent, trustworthy, easy to work with and dedicated equally to both their clients and assistants. Overall spectacular experience!"

5 Stars

"I love the flexibility of work hours and variety of tasks for a varied client base."

5 Stars

"The Time Etc team are fabulous! They are all very approachable, easy to chat to and genuine. You get proper support from Time. The quality of the clients is excellent. Everything is explained properly to you and if you have an issue with a client or some work, they will guide you through how to deal with it."

5 Stars

"Flexible working hours, good rate of pay, very supportive and helpful."

5 Stars

"Flexibility of how much and when I work. Great team who genuinely care about clients and Time etc colleagues and appreciate our efforts. Good company culture."

5 Stars

"The communication between virtual assistants and Time etc is excellent. There are lots of wonderful and interesting clients to work with. I very much enjoy the work that I do and I feel well supported by the account managers at Time Etc. I highly recommend Time etc."

5 Stars

"Flexible, mentally stimulating, minimal work stress, work more or less based on my family life, meet all types of people from all over the world, keeps your resume moving even when you're not working full time."

5 Stars

"I have worked at timeetc for just over 2 years now and I absolutely love it!! "
Meet some of our virtual assistants
Meet Aimee
Aimee has over 12 years experience working in executive assistant roles in the accountancy and food sectors.

She was executive assistant to a senior partner at a major consulting firm for five years then moved to a well-known brand in the food industry as executive assistant to the managing director.

We particularly like Aimee's exceptional communication and organisational skills that she uses to interact with people at all levels.

Aimee enjoys providing invaluable support to entrepreneurs through Time etc because it enables her to balance work with looking after her two boys Barnaby and Albie.
Meet Jenny
Jenny is exceptionally experienced with more than 25 years experience as a sales, procurement and administration professional.

We'd describe Jenny as dedicated, methodical and enthusiastic and an incredible asset to any business.

She also has very strong tech skills, including Microsoft Office suite, Google Suite, WordPress, Trello, Mailchimp, Hubspot and Monday.com

Jenny loves adding value to her clients using her experience and knowledge while enjoying the full flexibility Time etc offers.
Meet Jessica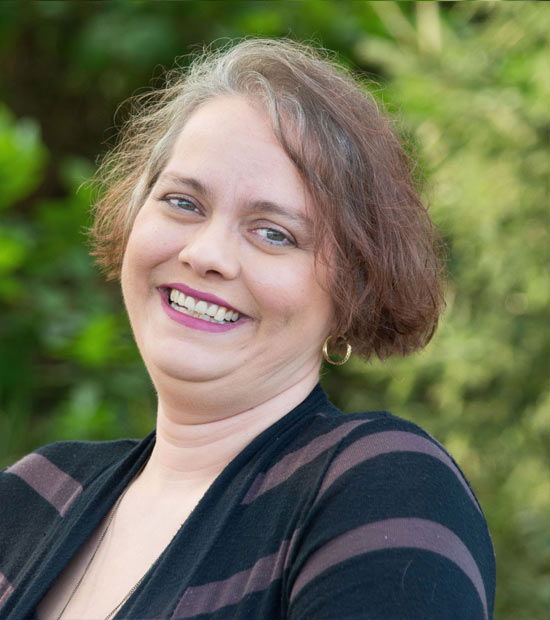 College educated Jessica has a strong background in the medical and recruitment sectors.

Jessica has worked from home since 2006 and we love this high level of remote working experience.

She has built her extensive experience working for various businesses and her skillset includes research, transcription, editing, proofreading, writing, email management, scheduling and trip planning. Jessica also has extensive software experience.

Jessica is universally loved by her clients and enjoys working with Time etc because it helps her support her family financially and have time for life's little pleasures!
How we screen and select assistants, step by step
When it comes to selecting the best assistants, no stone is left unturned.
Ready to achieve more?
Try a virtual assistant for free
We'll do your first task for free. No credit card required.
Want to know what it's really like to use a virtual assistant? Just send us your first task and one of our virtual assistants will do it for free.